Including the related families of
Dennisons/Kaplans, Eisemanns, Geffens, Lipschutzes, Schnitzlers.

Click here to see relationships.
Welcome to our Fine Family Site. This site also includes information on the families shown above, related to the Fines through marriage.

The name Fine is a fairly common one, and one that easily could have been Fajn, Fain or Fein in Poland. We have found that all of our ancestors were either Fajn or Fain and that the name was changed to Fine upon immigration to America.

We were very fortunate to discover a wealth of old photographs that were brought to America by German Fine, when he immigrated from Bialystok. German was meticulous in writing on the back of the photographs and must have had a strong desire to preserve the past for future generations.

Also, we have the photo albums of Minerva Lipschutz Fine from the early 1900s. Without both of these collections, we would not been able to put together the Fine family trees and stories.

Many of our Fine ancestors perished in the Holocaust. In fact, if it were not for the photographic collections we would have no record of them at all.

At our request, The Red Cross made a thorough attempt to try and locate the siblings of Leon Fine and the children of German Fine, but were not successful. We still have hope that one day we will find descendants
Our hope has come true. During June of 2010 German's grandson and great grandson found us. Please click here to visit our Lost and Found page to see the details.

Thank you for visiting our site. We hope you enjoy the Fine Family Story.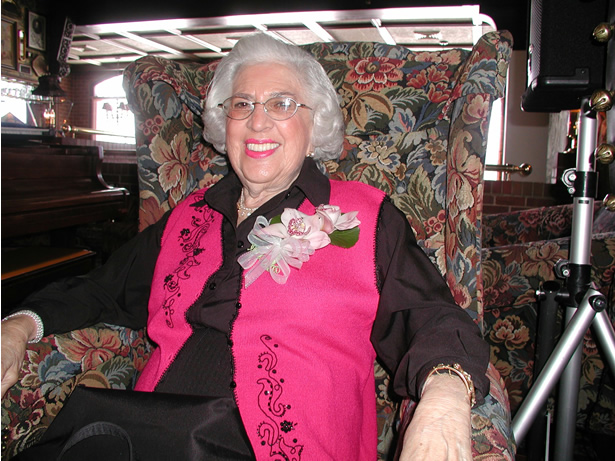 We dedicate the Fine Family site to Vera Fine Sovel Flaxman, our mother, who suddenly passed away on April 16th, 2005. She is survived by her two daughters, two son-in-laws, four grandchildren and three great grandchildren. She has been greatly missed by her family and friends. My mother was an intrical participant in creating this site and provided much of the information. She was a part of the Fine, Geffen and Lipschutz families.
Click here to read some of the many tributes to her.